Our beloved "This Is Our Life" community (rooted in Watertown, MA, but open to absolutely everyone everywhere!) is Going Purple again this Saturday to celebrate The Longest Day and raise funds to end Alzheimer's disease.
We're joining along and Going Purple with a special challenge in Stall Catchers all day Saturday, 10am to 8pm ET!
To participate, simply join the "This Is Our Life" in Stall Catchers, and participate on the day. Of course you can play to support their cause any time before and after the challenge too!

"This Is Our Life" event in Watertown, June 2017
"This Is Our Life" is one of our longest-running teams on Stall Catchers. See their challenges from previous years here and here.
The initiative itself was founded by Judy & Steve Johanson and their awesome family, and grew into an annual community event from there. Check out their website to find out more: www.thisisourlifetld.org
Here's some moments from the past years' events in Watertown: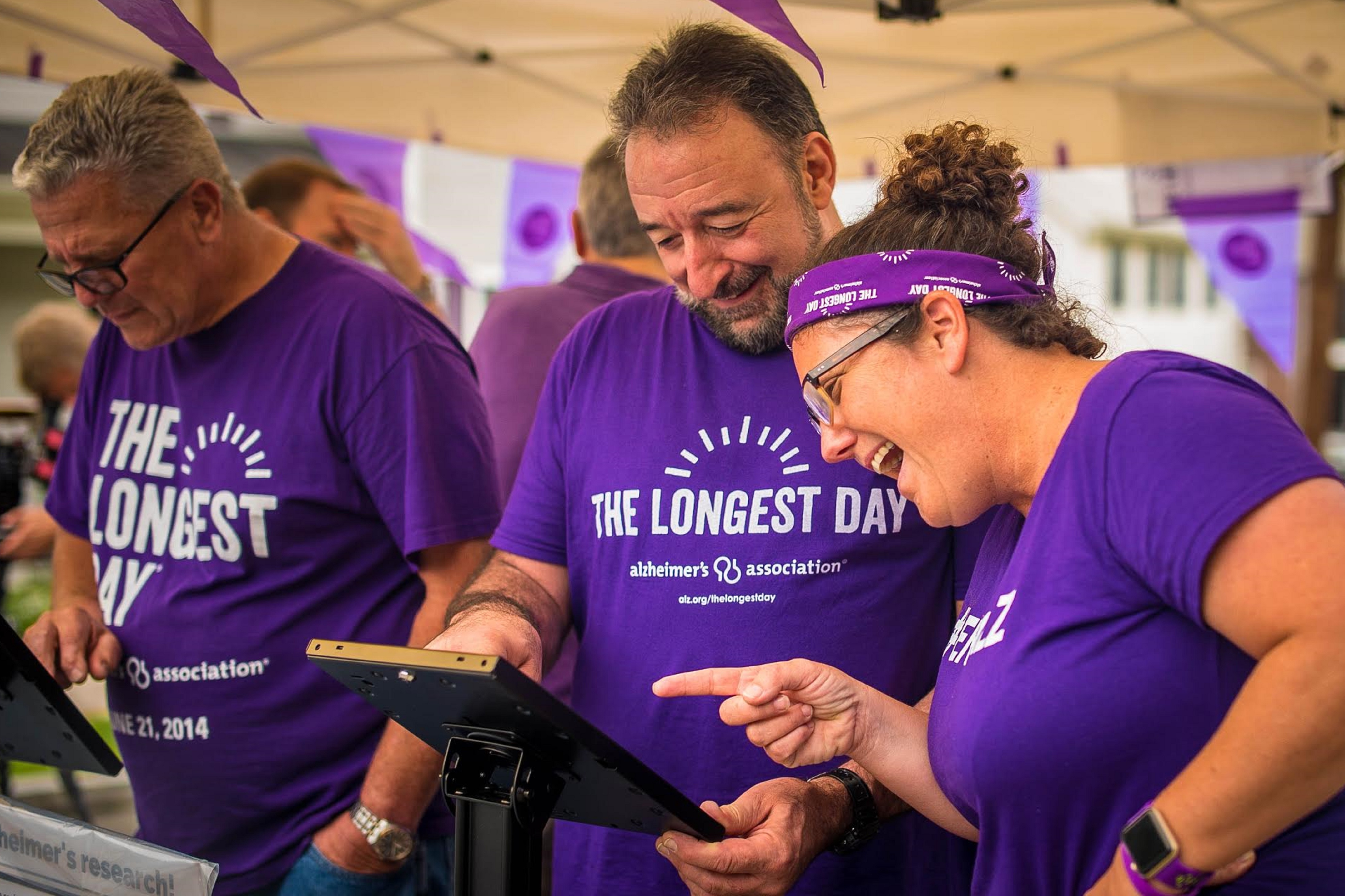 "This Is Our Life" event in 2017
"This Is Our Life" 2017 event covered by Watertown Weekly
The power of #TheLongestDay: one whole week of research logged in one day by the Watertown community in https://t.co/NbkScpfhPE

Read all about it here! #ENDALZ https://t.co/IQdB4MPvFL

— EyesOnALZ || 𝓢𝓽𝓪𝓵𝓵 𝓒𝓪𝓽𝓬𝓱𝓮𝓻𝓼 (@eyesonalz) June 17, 2018
The 2018 event results
Sadly, Steve passed away from Alzheimer's last year. (See "Remembering Steve Johanson" here on our blog.) But he never gave up, and neither will we! 💜
No one should have to lose their memories. And we won't stop until Alzheimer's is just a memory.
Judy Johanson, Alzheimer's caregiver
Join us in the "This Is Our Life Goes Purple" challenge and help us do more to end this disease!
See also
---
This is a companion discussion topic for the original entry at
https://blog.hcinst.org/thisisourlife2019/